Hi There,
One of the top 10 audit findings, according to the U.S. Department of Education, includes student credit balance deficiencies. Indicated causes include:
Credit balances not released to students within 14 days,

No process in place to determine when a credit balance has been created,

Non-compliant authorization to hold Title IV credit balances, and

Credit balances not released by the end of loan period or award year.
Credit balances can occur in many ways and may be the result of payments from not only Title IV program funds, but also personal funds, private loans, and institutional grants. Also, as you are aware, credit balances may be related to and affected by changes in a student's enrollment status that might affect federal or other aid eligibility. Technically, a Title IV credit balance typically occurs whenever your school credits Title IV program funds to a student's account and the total amount of those funds exceeds the student's allowable charges.
Read my blog post, Watch Out for Student Credit Balance Deficiencies, and learn about:

What to do if you have a Title IV credit balance.

The importance of internal controls and procedures.

How to be in compliance to hold Title IV credit balances.

Releasing credit balances by the end of loan period or award year.
We welcome the opportunity to meet with you to address your needs. Click the button below for a complimentary consultation.
Sincerely,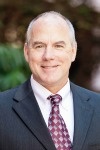 Stephen Bastardi, CPA, MBA, CGMA
Partner
LinkedIn: https://www.linkedin.com/in/stephenbastardi
Twitter: @FrazerLLP
Stephen Bastardi has more than 25 years of experience working with clients from a variety of industries and backgrounds. He has developed specialization in institutions of higher learning, closely held businesses, manufacturing, employee benefit plans, and non-profit organizations. Contact Steve at sbastardi@frazerllp.com or 714.990.1040.
Frazer LLP understands the unique needs of institutions of higher learning and the importance of maintaining accurate and reliable financial and compliance records. This is also true with respect to maintenance of your institution's accreditation. Our firm takes pride in maintaining continuous awareness of current legislation and industry changes that affect your institution.