Hi There,
According to the U.S. Department of Education, one of the top 10 audit findings is R2T4 (return of Title IV funds) calculation errors.
From a technical standpoint, regulations require that Title IV financial aid allocated for a student who later withdraws should be returned. Specifically, 34 C.F.R. §668.22 governs the circumstances, calculation and process for when and how much Title IV financial aid should be returned. Typically, financial aid must be returned within 45 days of the date of withdrawal (34 C.F.R. §668.173(b)(4)).

According to the U.S. Department of Education common audit and program review findings include:
Inadequately tracking students who withdraw;

Failure to repay funds within the 45-day time period;

Not following the institution's policies and procedures for withdrawals; and,

Errors in calculating the return amount.
Common calculation errors include:
Incorrect number of days used in term/payment period;

Actual clock-hours used instead of scheduled hours;

Incorrect aid used as "could have been disbursed;"

Incorrect withdrawal date; and,

Mathematical and/or rounding errors.
Read my blog post, The Challenge of Calculating the Return of Title IV Funds, and read about the R2T4 process, ways to combat against return calculation errors, and other best practices.

We welcome the opportunity to meet with you to address your needs. Click the button below for a complimentary consultation.
Sincerely,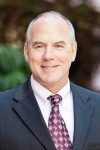 Stephen Bastardi, CPA, MBA, CGMA
Partner
LinkedIn: https://www.linkedin.com/in/stephenbastardi
Twitter: @FrazerLLP
Stephen Bastardi has more than 25 years of experience working with clients from a variety of industries and backgrounds. He has developed specialization in institutions of higher learning, closely held businesses, manufacturing, employee benefit plans, and non-profit organizations. Contact Steve at sbastardi@frazerllp.com or 714.990.1040.
Frazer LLP understands the unique needs of institutions of higher learning and the importance of maintaining accurate and reliable financial and compliance records. This is also true with respect to maintenance of your institution's accreditation. Our firm takes pride in maintaining continuous awareness of current legislation and industry changes that affect your institution.