Hi There,
A qualified auditor's opinion cited in the audit report is one of the top 10 audit findings by the U.S. Department of Education. Serious deficiencies and areas of concern included:
R2T4 violations

Inadequate accounting systems and/or procedures

Lack of internal controls
Receiving anything other than an unmodified (unqualified) opinion is a disturbing experience, but it does occur from time to time. It might help to know you're not alone. Receiving a modified (qualified) audit opinion offers the opportunity to focus improvement efforts in identified areas of weakness in operations, financial reporting and compliance.
Even the U.S. Department of Education (ED) has had its challenges over the years.

Read my blog post, Modified Audit Opinion? You're Not Alone., and read about:

The financial reporting challenges of the U.S. Department of Education.

The drivers of unmodified verses modified audit reports.

The five components of internal control.
We welcome the opportunity to meet with you to address your financial reporting needs. Click the button below for a complimentary consultation.
Sincerely,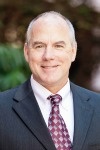 Stephen Bastardi, CPA, MBA, CGMA
Partner
LinkedIn
Twitter: @FrazerLLP
Stephen Bastardi has more than 25 years of experience working with clients from a variety of industries and backgrounds. He has developed specialization in institutions of higher learning, closely held businesses, manufacturing, employee benefit plans, and non-profit organizations. Contact Steve at sbastardi@frazerllp.com or 714.990.1040.
Frazer LLP understands the unique needs of institutions of higher learning and the importance of maintaining accurate and reliable financial and compliance records. This is also true with respect to maintenance of your institution's accreditation. Our firm takes pride in maintaining continuous awareness of current legislation and industry changes that affect your institution.