Hi There,
How is our economy performing? How is it impacting the construction industry?
In general, the economy has been improving since the Great Recession, with GDP expected to grow 2.1 percent in 2015. Nationally, the first quarter of 2015 saw an overall decrease in construction activity, driven by bad weather. However, there was pent-up demand, so the remainder of the year will show continued improvement.
In 2014, nonresidential building increased more than 7 percent and commercial/industrial construction was up 15 percent. Nonresidential construction activity is expected to grow 8 percent in 2015, with commercial/industrial activity forecasted to be rising at double-digit levels.
Government spending at national and local levels fell 1 percent this year. With most government finances still in poor condition, government construction spending is not expected to be a driver for the industry.
Housing continues to improve, driven by first-time buyers and non-investor purchases. New home and apartment construction continues to grow and is expected to reach its pre-2009 levels in a few years.
Further, the AIA's Architecture Billing Index (ABI), which is a leading indicator for construction activity, continues to show the strongest growth since 2007. Also, unemployment filings, including those tied to the construction industry, have been decreasing nationally.
What's Happening in My Backyard?
Most data, including that noted above, points to a continued rise from the doom and gloom that has been the construction industry for half a decade.
In Southern California, a decreased CalTrans budget, a LAUSD budget requiring teacher layoffs and general malaise in the spending of other agencies and municipalities means a slower recovery for contractors in the public works sector.
The bright spot is commercial and residential construction. It is apparent as you drive around the LA Basin that the volume and size of projects is increasing whether it is office space, hotels, apartments or single-family homes.
Opportunities for Contractors
Even after going through all the statistics, it comes down to what we have seen. The financial statement performance of contractor clients of Frazer LLP has generally improved this past year. More importantly, we are seeing the benefits of construction company owners coming out of panic mode and focusing on the long-term aspects of business ownership; tax planning, estate planning, ownership transitions, buying/selling businesses . . . even retirement planning.
We welcome the opportunity to meet with you to address the current compliance needs and long-term planning for your company. Click the button below for a complimentary 30-minute consultation.
Sincerely,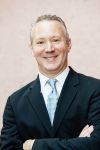 Brian Tunnelle, CPA, CCIFP, CGMA, MBA
Partner
LinkedIn: www.linkedin.com/in/briantunnelle
Twitter: @FrazerLLP
Brian Tunnelle has more than two decades of experience in auditing, accounting and consulting for a wide range of companies with particular expertise in the construction industry. Brian's areas of expertise include financial statement engagements, transaction financial due diligence, agreed upon procedures, employee benefit plan audits and general business consulting. Contact Brian at btunnelle@frazerllp.com or 714.671.2214.
Frazer LLP has far-ranging experience in the specialized accounting methods for the construction and engineering industries. From tax and accounting compliance and consulting on purchase and sale of real estate, negotiating and tax free exchanges to cost segregation and business valuation, our team can provide you with expert tax, financial, and management advice in any stage of your construction business.